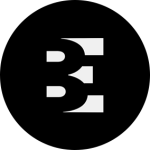 The BE Culture
BE Hospitality was founded on the core principles of increasing asset potential and profitability. We achieve this through the continuous development of our employees and managers. Training men and women who live it, dream it, and assist in building a good future for them and their property.
" At BE we have genuine love to serve the community and guest around us. "

BE Core Principles
" Most hotel chains are built the same way with the same model in place. It is the people that need to BE hospitality within that structure that makes everything come to life giving the asset a competitive edge over the rest. "
BE Hospitality
A Namou Hotel Company